Connect, control and manage IoT devices in a heartbeat.
LOW COMPLEXITY IOT PLATFORM
A straight forward solution to complex IoT challenges
Thanks to our self-service solution, you can start creating your IoT case right away, even without coding skills.
Implement your business logic with no-code logic blocks.
Benefit from the open-source device library with many pre-integrated devices.
Built-in data visualizations allow you to gain direct insights into your device data and behavior.
Use no-code connectors to setup your processing pipeline.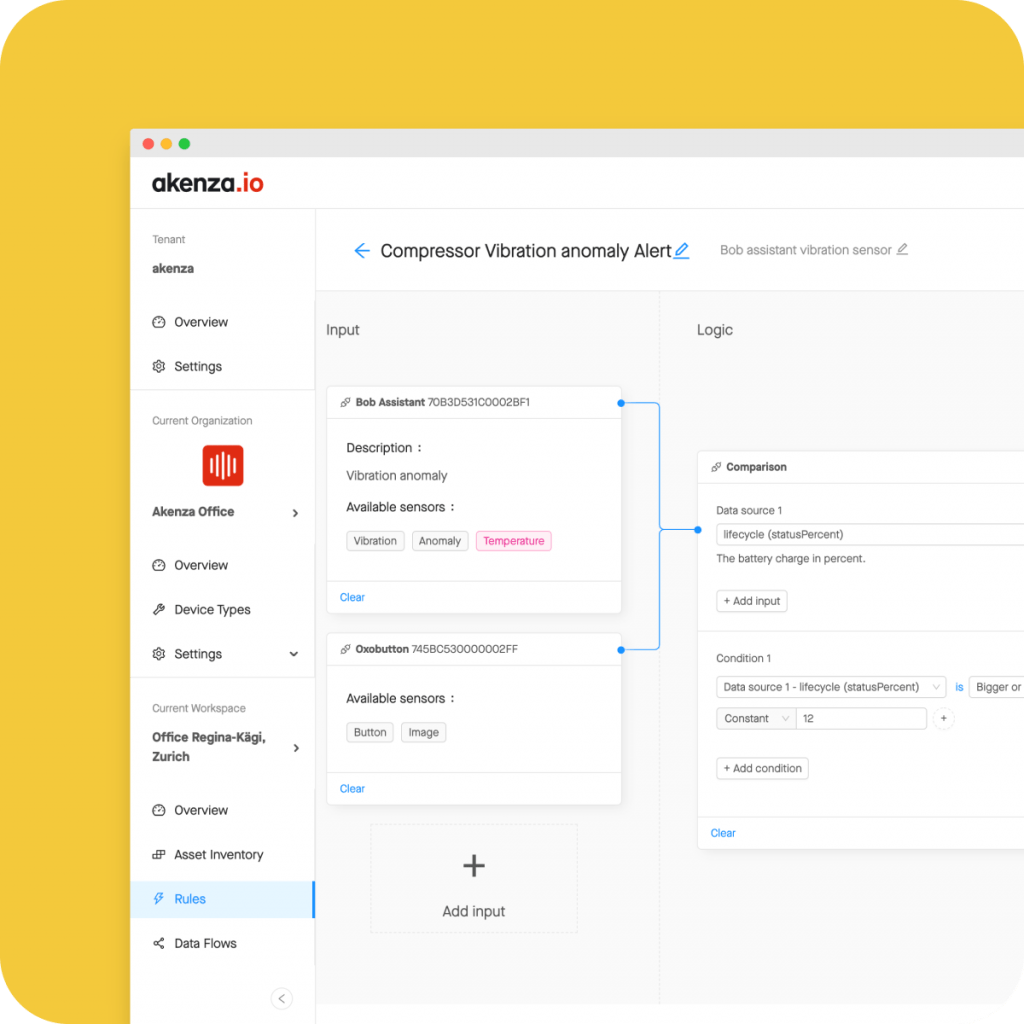 Best in-class connectivity management
Flexibility in choosing between different connectivity technologies and network operators is a necessity to successfully scale IoT projects in different markets.
Instead of juggling with the carrier platforms of many different network providers, you can access them all, directly from akenza.
Connectivity-as-a-service
Avoid the hassle of different connectivity contracts and accounts. Akenza acts as a wholesaler for the connectivities you need.
Our bidirectional LPWAN integrations allow you to synchronize your LPWAN accounts, import and connect devices, and configure your connectivity parameters.
Wide range of connectivity technologies & protocols
With the broad range of supported connectivity technologies and protocols, you always have the best option available.
Integrations into backbone systems such as Ericsson DCP allow you to manage devices and SIM-cards for your NB-IoT cases.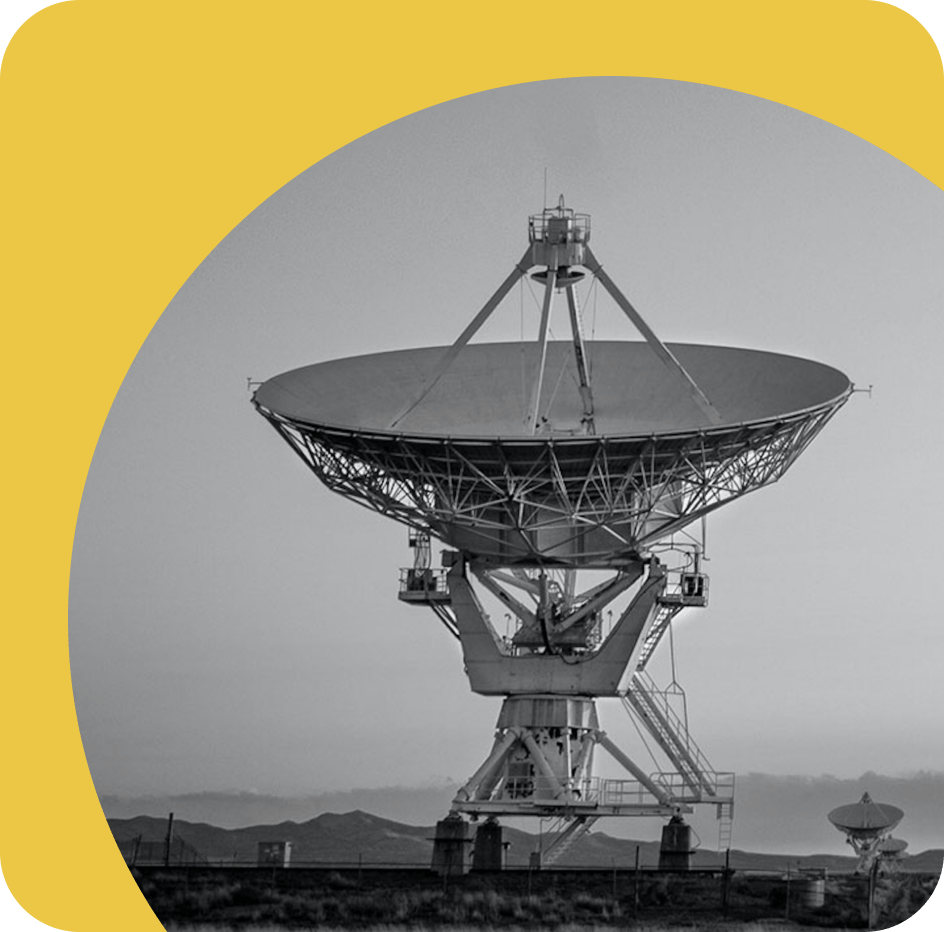 Built to fulfill the needs of organizations
From startup to enterprise, organizations need an IoT platform that fits their IT infrastructure requirements and that can scale with their business case.
Flexibility is key: You might start with one sensor and later scale to millions of devices.
Brand your IoT offering and resell it under your brand name, thanks to our white labeling option.
State of the art security processes ensure the highest level of security, for both public cloud and private cloud.
With role-based access control and SSO integrations, both comfort and security requirements are fully met.
Elemental
All the tools you need to build your proof of concept. Start with as little as one device and one connectivity.
Connectivity as a service
1 connectivity integration
Device type library
Up to 5 rules
Mail & webhook output connector
Advanced
Great for IoT projects with multiple connectivity technologies and integration requirements.
All Elemental features

+

Up to 3 connectivity integrations
Create custom device types
Unlimited rules
Expert
Advanced features for large scale IoT solutions and maximum customization.
All advanced features

+

Unlimited connectivity integrations
SIM-Card Management
Custom Rules
Azure IoT Hub output connector
WebSocket API